REGIONAL NODE -
caribbean
Introducing ECOP Caribbean
The Node for the Caribbean region launched in November 2022, with a call to Early Career Ocean Professionals across the diverse Islands, nations and states in the Carribean to connect through a collective ECOP Programme network.
ECOP Caribbean Coordination unit
ECOP Caribbean welcomes you to join the network and share your country's activities and opportunities related to the UN Ocean Decade.
For any questions or enquiries, please contact:
Dr. Dayne Buddo is the Caribbean Regional Node Coordinator  
As the Director of Global Ocean Policy at Georgia Aquarium, Dayne is responsible for deepening its service to the community at the local, state, national and international levels. Georgia Aquarium is an IUCN Center for Species Survival and also a UN Decade Collaborative Center for Ocean-Climate Solutions. 
Dayne served as a tenured faculty member at the University of the West Indies (Jamaica) in marine sciences for a decade, with responsibility for marine research and teaching at the Discovery Bay Marine Lab.  He was also CEO and Research Director for the Alligator Head Foundation and Marine Lab focusing on marine protected areas, as well as the Marine Conservation Adviser for the TBA21-Academy, an Art Foundation in Europe centered on ocean conservation and climate change. 
Dayne currently sits on the Board of Advisers for The Ocean Foundation (USA), Board of Directors for NAUI Green Diver Initiative (WAV Alliance) (USA), International Ocean Film Festival (USA), Black in Marine Science (USA), Fisheries Development Management Fund (Jamaica), National Conservation Trust Fund Grant Committee (Jamaica) and continues to support several delegations to major United Nations Conferences on climate change and ocean conservation. 
Sheyla Ravelo Perez is Cuba National Coordinator
Sheyla Ravelo Perez is an international model and eco-activist. She is the reigning Miss Earth Cuba, Cuba's National Coordinator for the UN ECOP Program, and a Global Cleanup Ambassador for EARTHDAY.ORG's Great Global Cleanup campaign. 
A University of Florida alumna, she is knowledgeable about coral reef ecosystems, plastic pollution, and climate change's devastating implications for human health. 
During the international Miss Earth 2022 competition, Sheyla spearheaded a global educational campaign raising awareness of the importance of coral reefs that reached over a quarter million people. She hopes to contribute to the Ocean Decade by leveraging her creativity and public speaking skills to develop educational campaigns that increase societal awareness and appreciation for the ocean in relation to human health and well-being.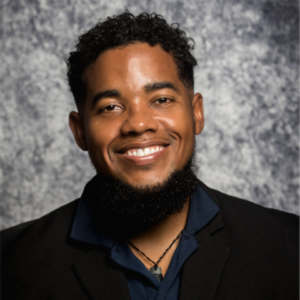 Ruleo A Camacho is Antigua & Barbuda National Coordinator
Ruleo A Camacho is a Marine Ecologist with over ten (10) years of experience working within marine ecosystems in the Caribbean. He has dual Master of Science degrees in Marine Biology and Marine Policy from the University of Maine via a Fulbright Foreign Scholarship, and previously gained a Bachelor of Science Degree in Environmental Biology from the University of the West Indies, Mona Campus. He is a native of Antigua and Barbuda who grew up on the southern side of the island in Falmouth Village, where he honed his love for the marine environment through active hobbies in fishing, sailing and other marine activities. 
Ruleo is currently the Marine Ecologist at the National Park Authority (NPA) and was previously employed as a Natural Resource Officer at the Department of Environment (DoE). He is an active volunteer and member of the Environmental Awareness Group (EAG) and has played a part in the Offshore Island Conservation Program (OICP) and the Redonda Restoration Program (RRP).
Ali Hochberg is Bermuda National Coordinator
Ali Hochberg is a science communicator and marine scientist with over 20 years of experience in forward-facing jobs that work in ocean science, stakeholder engagement, and public education. She has an undergraduate degree in environmental policy with minors in biology and marine science from Eckerd College in St. Petersburg, Florida and a graduate certificate in informal science institutions education from the University of South Florida in Tampa, Florida. She is also an Earth Force civic action engagement trainer and a graduate of the OnePointFive Academy sustainability accelerator program.
Ali is currently working as the Outreach Manager for the Bermuda Ocean Prosperity Programme and was previously employed as a science writer, webmaster, communications coordinator, and research technician for the Bermuda Institute of Ocean Sciences. She volunteers as the Director of Sustainability and Race Management for the Chubb Bermuda Triangle Challenge, a 3-day race weekend held annually in January and also helps run a civic engagement club for upper primary students at a local school using the Earth Force methodology. She was recently chosen to be in the first cohort of the Bermuda Tourism Authority's BTA+ Tourism Ambassador program because of her commitment to the island and sustainability.
Claudia Muñoz Colón is Puerto Rico National Coordinator
Claudia Muñoz Colón is a recent graduate with a Bachelor's degree in Coastal Marine Biology from the University of Puerto Rico at Humacao.
Throughout her academic career, Claudia has been a passionate advocate for environmental conservation. She collaborated with environmental organizations such as Earth Echo, and Surfrider Foundation, educating communities about preserving ecosystems, such as coral reefs and mangroves through initiatives like mangrove reforestation and impactful beach cleanups.
Claudia has led environmental events, including coordinating species inventory in Aguadilla Bay and collaborating in the creation of educational signage for a soon to be MPA in Aguadilla, Puerto Rico. She continues to inspire action by delivering talks and workshops on sedimentation's impact on coral reefs and how to be part of the preservation of our environment.   
Richmond Basant is Trinidad & Tobago Coordinator
Richmond Basant is a Maritime Administrator in the Maritime Administration of Trinidad and Tobago (T&T) working on pollution prevention from ships and offshore installations. His work entails maritime regulation and policy development, legislative drafting and implementation of international shipping conventions to support cleaner and safer shipping. He is a graduate of the University of the West Indies, St. Augustine Campus and the World Maritime University, Sweden having completed an M.Sc. in Biodiversity Conservation and a Postgraduate Diploma in Maritime Safety and Security respectively.  
Richmond is currently conducting research under the Supervision of Prof. Judith Gobin on the impacts ships' ballast water discharges may have on T&T's marine environment.  His research focuses on the implications that may occur and is intended to help inform the development of future legislation, policies and management strategies for ships' ballast water locally and regionally. 
Jaye James is Jamaica National Coordinator
More info coming soon!
Osato Iyahen is Barbados Coordinator
Ms. Osato Iyahen has more than 14 years of experience in fields including sustainable energy, the ocean economy and climate change with organisations including the Inter-American Development Bank, the International Renewable Energy Agency, the United Nations Development Programme, the Green Climate Fund and the United Kingdom's Department for International Development. Ms. Iyahen was educated in Nigeria, Barbados, the United Kingdom, France and the USA, and has experience in Latin America, the Caribbean, the Pacific, Indonesia, Germany, the United Arab Emirates and Japan.
As the Coordinator of the Sustainable Development Goals Fund's Blue Economy Financing for Small Island Developing States Joint Programme, in coordination with the United Nations Environment Programme and the Food and Agriculture Organization, Ms. Iyahen led the implementation of this Joint Programme, which had an emphasis on the development of an enabling environment for the financing of all sectors of the Blue Economy in the Caribbean through measures such as the identification of policy and regulation gaps; methodologies to identify key Blue Economy project opportunities; and the definition of specific financing mechanisms for Blue Economy initiatives to achieve resilient growth. Barbados, Grenada and St. Vincent and the Grenadines were covered within this Joint Programme.
In addition, as a Consultant and Technical Advisor for the Blue Pacific Economic Strategy, Ms. Iyahen was part of a team which led the development of the regional Blue Economy strategies to strengthen sustainable economic development while supporting the restoration and maintenance of the region's marine ecosystems. 
ECOP Caribbean aims to provide access to opportunities both within the Caribbean region as well as immediately outside the region, mainly North America:
1) Significantly increase the number of ECOPs from the Caribbean in the global database. Currently, there are only 7 ECOPs from Caribbean Small Island Developing States.
2) Conduct a Needs Assessment for Caribbean ECOPs with a priority listing of these needs and strategies to fill these needs.
3) Share opportunities available to ECOPs especially in US Universities, Marine Laboratories and Aquariums in the field of marine research and conservation.
4) Work with US partners to remove barriers such as housing, transportation and meals costs to allow Caribbean ECOPs to participate in observerships, internships or apprenticeships.
5) Create a network of academic and scientific experts to serve as research advisors and career mentors for Caribbean ECOPs currently in a graduate program at their home Universities.
6) Convene an in-person conference or workshop with ECOP representatives from all Caribbean countries to share research, conservation activities and network with each other and established professionals in the field.
7) Establish a communication mechanism to allow Caribbean ECOPs to network and share opportunities and also challenges, facilitating a coordinated approach to addressing common issues. 8) Facilitate Caribbean ECOPs to attend regional fisheries and marine conservation conferences.
8) Establish Points of Contact for each Caribbean country.
9) Work in collaboration with Latin American and US regions.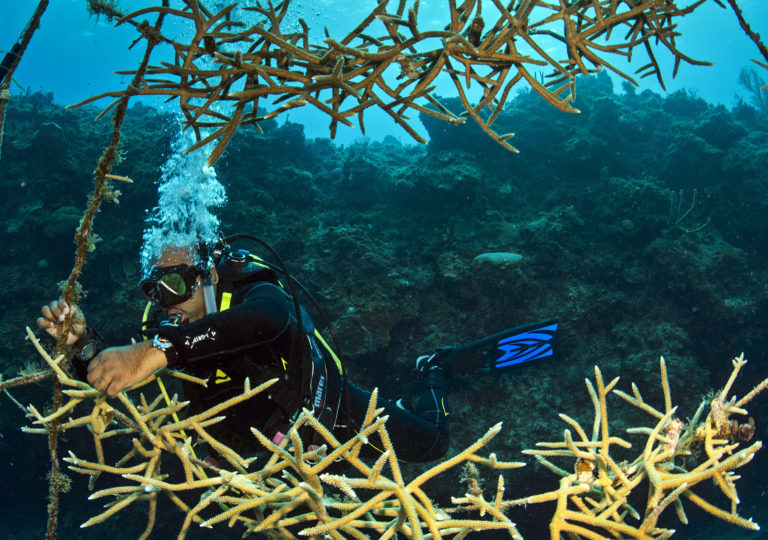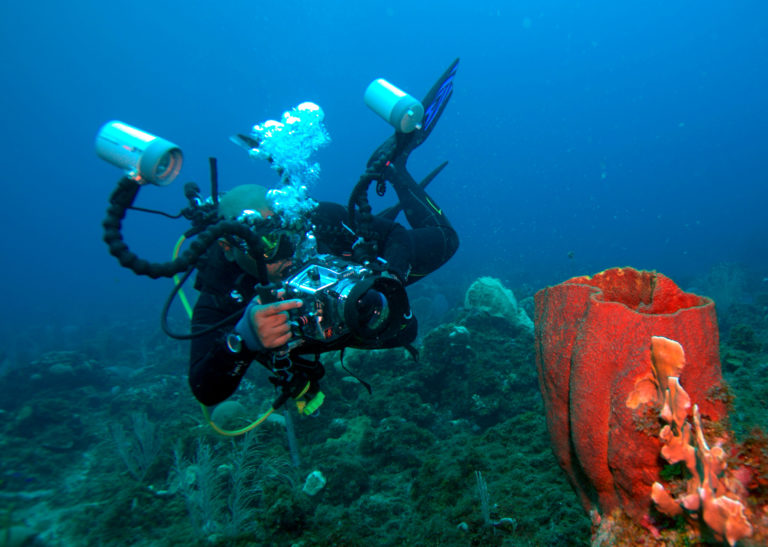 Join our Group on the Ocean Decade Network
Subscribe to our Newsletter