The vision of ECOP Africa is to empower its members with important professional and networking opportunities to engage in discussions and actions which will culminate to a sustainable ocean beyond the Decade.
We hope to achieve this by serving as the mainstream organization enhancing ECOPs' engagement in Africa during this UN Decade of Ocean Science and create capacities for ECOPs in Africa to network and actively engage in the ocean conservation agenda beyond the decade.  Given the differences in regional policies, practices, capacities, and challenges, development of this regional node is crucial in addressing the needs and priorities of ECOPs in Africa. Additionally, being one of the regions with a wider distribution and diversity of ECOPs given its size, ECOP African node will enhance awareness and participation of its members in addressing the ocean decade agenda as well as identify their potential and lessons for replication in other regions.
ECOP Africa Coordination Unit
ECOP Africa welcomes you to join the network and share your country's activities and opportunities related to the UN Ocean Decade.
For any questions or inquiries, please contact:
Anthony Ndah
Email: a.ndah@ecopdecade.org
Our goal is to foster ocean sustainability by creating capacities for ECOPs in Africa to network and actively engage in the ocean conservation agenda beyond the decade. 
The objectives of ECOP Africa will include, but are not limited to, the following:
To conduct an inventory of the existing ECOPs initiatives and networks in Africa that support ECOPs' activities for further consultations towards development of the regional node.
To establish linkages with strategic partners and institutions such as regional organizations, research institutions, businesses, governmental sectors and National Decade Committees.
To identify ECOP specific needs and priorities, including knowledge gaps for capacity development in Africa and its sub-regions.
To mobilize resources and coordinate implementation of capacity development related activities for its members such as on-line short courses, in-person trainings, ship-board trainings, implementing business ideas and other conservation projects.
To develop capacities for sub-regional and local ECOP networks to foster more responsible early career ocean citizenry, sound corporate practices, and local conservation initiatives specific to their thematic topics or spatial areas or concerns.
To work in collaboration with ECOPs in other regions and Task Teams for the general success of the ECOP Global Programme.
Ocean Literacy Art Contest for African Region
Africa is one of the regions in which The ECOP Program Ocean Literacy Task Team is implementing the art contest to enhance awareness on ocean conservation.  The winners of this competition have now been contacted, and soon we will share their work with you.
The African Kick-Off Conference for the UN Decade of Ocean Science
Organized by IOC UNESCO, this three-day conference was held from 10-12 May 2022 in a hybrid format with a limited physical presence in Alexandria, Egypt. It will present the results of the pre-conference workshops, the regional gap analysis, and national surveys, showcase endorsed Decade Actions in the region and will be featuring high-level support from UN agencies, governments, regional organizations as well as other stakeholder groups to these regional initiatives. These discussions will feed into the regional gap analysis that will support the development of the regional Ocean Decade Action Plan to deliver the Science We Need for the Ocean We Want in Africa.
ECOPs hosted a side event during the conference to enhance their networking and professional development opportunities as well as showcase their insights and initiatives towards impactful ocean conservation in the region.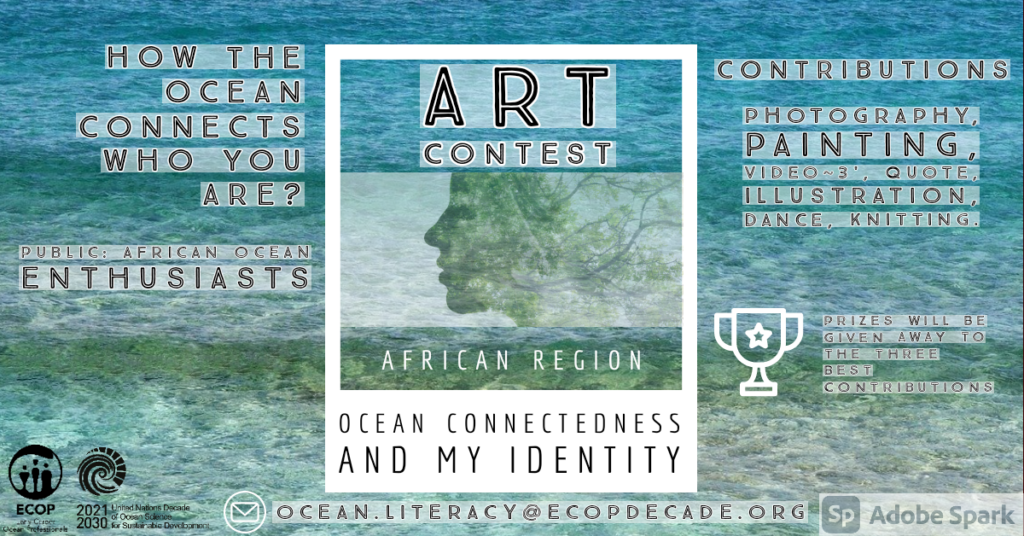 Join our Group on the Global Stakeholder Forum
Subscribe to our Newsletter