The vision of ECOP Africa is to empower its members with important professional and networking opportunities to engage in discussions and actions which will culminate to a sustainable ocean beyond the Decade.
We hope to achieve this by serving as the mainstream organization enhancing ECOPs' engagement in Africa during this UN Decade of Ocean Science and create capacities for ECOPs in Africa to network and actively engage in the ocean conservation agenda beyond the decade.  Given the differences in regional policies, practices, capacities, and challenges, development of this regional node is crucial in addressing the needs and priorities of ECOPs in Africa. Additionally, being one of the regions with a wider distribution and diversity of ECOPs given its size, ECOP African node will enhance awareness and participation of its members in addressing the ocean decade agenda as well as identify their potential and lessons for replication in other regions.
Our goal is to foster ocean sustainability by creating capacities for ECOPs in Africa to network and actively engage in the ocean conservation agenda beyond the decade. 
The objectives of ECOP Africa will include, but are not limited to, the following:
To conduct an inventory of the existing ECOPs initiatives and networks in Africa that support ECOPs' activities for further consultations towards development of the regional node.
To establish linkages with strategic partners and institutions such as regional organizations, research institutions, businesses, governmental sectors and National Decade Committees.
To identify ECOP specific needs and priorities, including knowledge gaps for capacity development in Africa and its sub-regions.
To mobilize resources and coordinate implementation of capacity development related activities for its members such as on-line short courses, in-person trainings, ship-board trainings, implementing business ideas and other conservation projects.
To develop capacities for sub-regional and local ECOP networks to foster more responsible early career ocean citizenry, sound corporate practices, and local conservation initiatives specific to their thematic topics or spatial areas or concerns.
To work in collaboration with ECOPs in other regions and Task Teams for the general success of the ECOP Global Programme.
Africa Youth Climate Assembly & Africa Climate Summit 4-8 September 2023
THE ROLE OF EARLY CAREER OCEAN PROFESSIONALS IN CLIMATE
CHANGE MITIGATION on 1 September
CLIMATE ACTION FOR OCEANS:
TOWARDS A SUSTAINABLE BLUE
ECONOMY IN AFRICA on 5 September
THE OCEAN CLIMATE INNOVATION NETWORKING EVENT on 5 September
Watch the African Day of Oceans and Seas online event
Watch the webinar: Recap on the subsurface mooring observation training with Samuel Obeng
Watch the webinar: InVEST model with Dr. Nfamara K. Dampha
10.00 AM Central Time, US (-5 GMT) / 16.00 UTC / 17.00 CEST
ECOP Africa welcomes you to join the network and share your country's activities and opportunities related to the UN Ocean Decade.
For any questions or inquiries, please contact: africa@ecopdecade.org
Anthony is an experienced Researcher and former Assistant Lecturer with a Ph.D. in Environmental Science (specializing in 'Ocean-atmosphere Interactions, marine Biogeochemistry and air-sea CO2 flux').  He holds a MSc./BSc. Degrees in Marine Affairs and Geography and a postgraduate diploma in oceanography. He is currently a Postdoctoral Researcher, at the Alfred Wegener Institute for Polar and Marine Research (AWI-BAH) in Germany.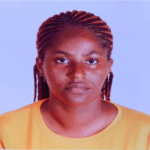 Chiamaka is a geographer who specializes in spatial sciences. With experience in Geographic information systems, she has engaged in mapathons to help humanitarian mapping. She is also a sustainability enthusiast who has a deep interest in climate change and food security.  She is a member of a climate change organization known as the Revamp Rave Network and currently lives in Lagos, Nigeria, working as a software developer.
ECOP Africa Steering Committee
We are excited to share our Organizational Setup and Steering Committee Members, starting with our Sub-regional Nodes.
Northern Africa / Mediterranean
Dr. Elegbede Isa Olalekan (PhD)
Elegbede is a Professor at Brandenburg University of Technology (BTU), Germany and Head of Research and Innovation @ Saeio Global. He is fellow of the Future Earth Coasts (FEC) and Deputy Chair for IUCN CEESP Governance, Equity and Rights Theme.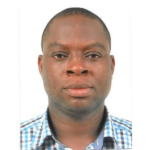 Adeoye is a former research fellow at Exceed Project, TU Braunschweig and a Nexus Governance Specialist. He obtained his Master's Degree in Environmental Conflicts at the University of Ibadan, Nigeria.
Inès is a Fisheries and environmental Engineer and holds a Master in Geomatics applied to physical oceanography. She is currently the R&D&I project coordinator at AquaBioTech Group operating in marine pollution, detection systems, digital technologies, and blue cultural heritage excellence Hubs projects.
Elígio is a researcher at Northwest Pacific Region Environmental Cooperation Center (NPEC) Toyama, Japan. He is an oceanographer with experience studying phytoplankton spring blooms in mesoscale eddies using satellite data and numerical simulations.
Josphat Mokaya is an ILO-SIYB (Start and Improve Your Business) Trainer with over 6 years of experience in providing Business Development Services as a Business Trainer, Mentor and Coach. As a trainer, his focus is on providing Business Development Services to entrepreneurs, SMEs, microfinance institutions and NGOs. He holds a bachelor's degree in Rangeland Resource Management from the University of Nairobi. 
Leila is an environmental activist and SDG Champion for Youth. She is executive secretary for Cabo Verde Ocean Decade Committee, and founder of Comunic.AR. She holds a Bachelor Degree in Intercultural Communications Management (Sao Paulo University) and is President of ECOWAS Jury at FESPACO.
Ocean Literacy / Capacity Development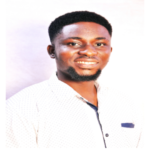 Chris is an International Environmental Educator who is dedicated to creating a healthy and sustainable future for our generation. He is the Founder and Convener of the Green Promise Initiative Organization (GPI) Nigeria, An NGO on a passionate journey to inspire environmental change, committed to a sustainable future and to bring a shift in environmental consciousness based on passion. 
Sophia is a Morroco-Colombian PHD student, specialzing at the law of the sea at the Faculty of Law at the Cadi Ayyad University in Marrakech (Morocco) and working on  "The definition and settlement of disputes related to investments at the sea". She holds a Master degree in International investment law and territorial development and is a member of the International Cooperation for Development Research Laboratory. 
Media & Communication / Fundraising
Loise is a dynamic Climate Journalist with years of experience as a Social Media Manager. Armed with a Bachelor's degree in Media and Publishing and a Certificate in Environmental Leadership. Currently located in Nairobi, Kenya, Loise serves as an esteemed Climate News Correspondent and is committed to delivering the latest news and insights on climate-related issues to her audience through her work.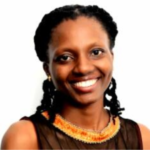 Linda is a passionate environmentalist, a Monitoring, Evaluation and Learning (MEL) professional and a Data enthusiast. She has a Bsc. degree in Oceanography and Fisheries from the University of Ghana as well as an Erasmus Mundus Msc. degree in Marine Biodiversity and Conservation from Ghent University (Belgium) and the University of Pierre and Marie Curie (France). 
Scientific research and Internships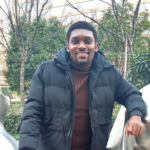 Charles is a PhD Student at University of Hawaiʻi at Mānoa. He also works in the division of Marine Geology and Geochemistry, Department of Oceanography, University of Hawaiʻi at Mānoa. His research interests involve ocean biogeochemical cycles, and carbon and oxygen air-sea fluxes.
Project coordination and Management
Adiza Abdul-Rafiu Mohammed
Azida is a Youth4Nature's (Y4N) Global Ambassador and also the Program and Project Representative. She is founder of Social Youth Drive Foundation, and currently working on Plastic4Education within rural communties.
Read the ECOP Africa survey report 2022-2023
Between January-March 2022, an online survey was conducted by ECOP Africa coordinators,  to reach African early career researchers/professionals identified in the ECOP Africa mailing list, as well as through other organizational mailing lists, websites, newsletters and social networks. 
The survey aimed to take stock of the level of engagement and networking among African ECOPs, and draw from that information to establish the ECOP Africa network.
The ECOP Africa survey report gives insight into Early Career Ocean Professionals, their demographics, needs, challenges, strengths and opportunities, as well their willingness to integrate into the ECOP Africa network.  Read here.
Ocean Literacy Art Contest for African Region
Africa is one of the regions in which The ECOP Program Ocean Literacy Task Team is implementing the art contest to enhance awareness on ocean conservation.  The winners of this competition have now been contacted, and soon we will share their work with you.
The African Kick-Off Conference for the UN Decade of Ocean Science
Organized by IOC UNESCO, this three-day conference was held from 10-12 May 2022 in a hybrid format with a limited physical presence in Alexandria, Egypt. It will present the results of the pre-conference workshops, the regional gap analysis, and national surveys, showcase endorsed Decade Actions in the region and will be featuring high-level support from UN agencies, governments, regional organizations as well as other stakeholder groups to these regional initiatives. These discussions will feed into the regional gap analysis that will support the development of the regional Ocean Decade Action Plan to deliver the Science We Need for the Ocean We Want in Africa.
ECOPs hosted a side event during the conference to enhance their networking and professional development opportunities as well as showcase their insights and initiatives towards impactful ocean conservation in the region.
Join our Group on the Ocean Decade Network
Subscribe to our Newsletter