Welcome to the National Node page for the Japanese network of the ECOP Programme. 
Surrounded by the ocean from all sides and home to a diverse marine environment from the North to South, Japan has built its history alongside the ocean, with various stakeholders living in harmony with it over the generations. 
ECOP Japan is a network of Early Career Ocean Professionals (ECOPs) in Japan, who are actively involved in various ocean sectors (research, education, government, industry, NPO/NGO, etc.). We introduce a wide range of ECOP activities across disciplines, provide useful information and opportunities (events, employment, grants, etc.) to address issues that face ECOPS, and identify ECOPs who will support the future of the ocean sectors. Through these activities, ECOP Japan will contribute to the seven outcomes of the UN Decade of Ocean Science.
四方を海に囲まれ、南北に長く多様な海洋環境を有する日本には、様々な分野のステークホルダーたちが海と共に暮らし、海と共に紡いできた歴史があります。
ECOP Japanは、海洋に関わる様々な分野(研究、教育、行政、産業、NPO/NGOなど)で活躍する、日本の海洋若手専門家(ECOP)のネットワークです。分野の垣根を超えて日本のECOPの活動を幅広く紹介するとともに、日本のECOPが抱える課題に役立つ情報や機会(イベント、就職、助成など)を提供し、海洋分野の未来を支える日本のECOPの発掘を行います。こうした活動を通して、国連海洋科学の10年が目指す7つの海の成果に、ECOP Japanは貢献していきます。
ECOP Japan Symposium: "Toward creating ECOP network in UN Decade of Ocean Science"
ECOPシンポジウム「国連海洋科学の10年における若手ネットワークの構築に向けて」
Photo courtesy of the Sasakawa Peace Foundation.
This symposium was held on January 18th, 2022 and aimed at initiating discussions and sparking momentum toward the development of an ECOP network in Japan (a country with a National Decade Committee).
As such, this event is relevant to ECOPs based in Japan as well as Japanese nationals residing abroad. The organizers hope to create new relationships and to encourage ECOPs in Japan to connect and share their expertise and experience with one another, in an effort to strengthen this national network during the Ocean Decade. They invited several speakers (both ECOPs and non-ECOPs) from various disciplines to reflect on the expectations and challenges of developing and strengthening such an ECOP-specific network in Japan.
本シンポジウムは、日本におけるECOPネットワークの発展に向けて議論を行い、国連海洋科学の10年の機運を高めることを目的とし、日本海洋政策学会と笹川平和財団海洋政策研究所の共催のもと2022年1月18日に開催されました。なお、日本では国連海洋科学の10年の国内委員会が発足し、すでに活動を開始しています。
本シンポジウムは、日本を主な活動の場とするECOP、あるいは海外で活躍する日本出身のECOPに関連するものです。これからの10年間における国内ネットワーク強化に向けた取り組みの一つとして、日本国内のECOPたちの新たな繋がりを作り出すこと、そしてECOPの専門知識や経験を共有することが目指されました。様々な分野の専門家の方々(ECOPとシニア専門家両方を含む)が招待され、日本におけるECOPネットワークの発展と強化に対する期待や課題について議論が交わされました。
A report on the Symposium
Prepared by Prepared by Kotaro Tanaka, Research Fellow
at the Ocean Policy Research Institute of The Sasakawa Peace Foundation is available here. 
シンポジウムのレポート
開催報告は
こちら
から御覧いただけます(笹川平和財団海洋政策研究所 田中広太郎研究員作成)
Kotaro Tanaka is an ECOP who aims to expand a transdisciplinary ECOP network in Japan and bridge it to networks in other nations/regions. He started his career as a marine bio-acoustician, and is currently working as a research fellow in Ocean Policy Research Insitute (OPRI) of the Sasakawa Peace Foundation to promote the digital transformation of the ocean in a way that maintain a respectful relationships with society.
ECOPの一員である田中広太郎は、日本を拠点として活躍するECOPの分野を超えたネットワーク拡大や、他国/他地域との橋渡しを進めることを目指しています。海洋生物音響の専門家としてキャリアをスタートさせ、現在は笹川平和財団海洋政策研究所の研究員として、海洋におけるデジタル化推進や社会との関わりについての調査研究を行っています。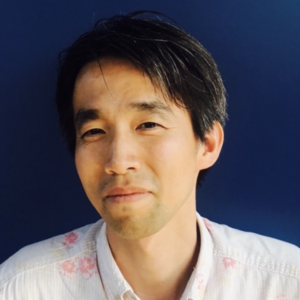 Yushi Morioka is one of the ECOP Japan coordinators, helping to build the ECOP network in Japan and promote ECOP activities throughout Asia. 
He is a passionate oceanographer at JAMSTEC, where he studies a role of the ocean in climate.  He is also actively involved in outreach activities to share the fun of ocean science with young people.
森岡優志はECOP Japan コーディネーターの一人で、日本におけるECOPネットワークの構築とECOPの活動をアジアに普及させることを支援しています。海洋研究開発機構(JAMSTEC)では、気候における海洋の役割を研究する熱心な海洋学者。海洋科学の楽しさを若者たちに伝えるアウトリーチ活動にも積極的に取り組んでいます。
Join the ECOP Japan Community and contribute ECOP Japan コミュニティに参加する
Japan Video Letters is a series of interviews with Japan's Early Career Ocean  Professionals, across many sectors from Academia, to conservation, to fisheries.  Meet the ECOPs who are the next generation of Ocean Leaders in Japan and learn about their unique perspectives regarding the UN Ocean Decade.
ECOP Japan stories: meet Kazura Koda
ECOP Japan stories: meet Tasuya Sato
ECOP Japan stories: meet Yukino Kinjo
ECOP Japan stories: meet Yusuke Tanaka
Join our Group on the Ocean Decade Network
Subscribe to our Newsletter