Meet Kolisa Yola Sinyanya, also known as the #MthathaBoffin, who is an Ocean Biogeochemist at the University of Cape Town in South Africa.  She is an American Geophysical Union LANDinG global ambassador for diversity, equity and inclusion in Geosciences and an Association for Science of Limnology and Oceanography L&O Letters Early Career Publication Honoree.  In 2022 she received the "Quote This Woman" Voice of the Year Award for STEM. Her ever-increasing passion for learning and sharing her science has advanced many lives and being one of the fellows in the prestigious Advancing Womxn: Ocean Wornxn Fellowships at the University of Cape Town has afforded her multiple platforms to achieve this. Kolisa is at the end of her PhD where she explores biogeochemical cycling in the ocean, particularly in regions that are currently under sampled.
We featured Kolisa in the July 2023 newsletter; she was invited by Mercator Ocean, the Irish Government, the European Commission, the Marine Institute and University of Galway, and travelled from South Africa to Ireland, to attend the All Atlantic Ocean 10 year celebration of marine research across the Atlantic Ocean.   
In a time when attending conferences across continents can be expensive and time-consuming but also a valuable networking tool,  we were interested to learn more about her experience and hope she inspires other ECOPs in our community to take the leap too.
    What is your name, where do you live and what is your area of interest?
My name is Kolisa Sinyanya and I live in Cape Town, South Africa. My area of interest is ocean biogeochemistry.
    How does your work fit into the UN Decade of Ocean Science?
My work explores the role of phytoplankton and their relationship with nutrients and biogeochemical cycling in ocean basins that are currently undersampled. Moreover, I investigate how the ocean plays a role in mitigating climate change through carbon uptake and carbon sequestration. This work fits in perfectly within the Sustainable Development Goal 13 of the UN Decade of Ocean Science which is climate action related and aims to address urgent action towards combating climate change and its impacts.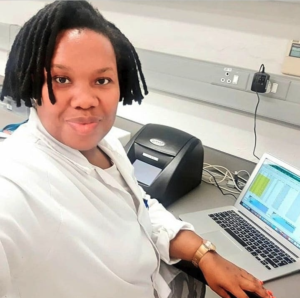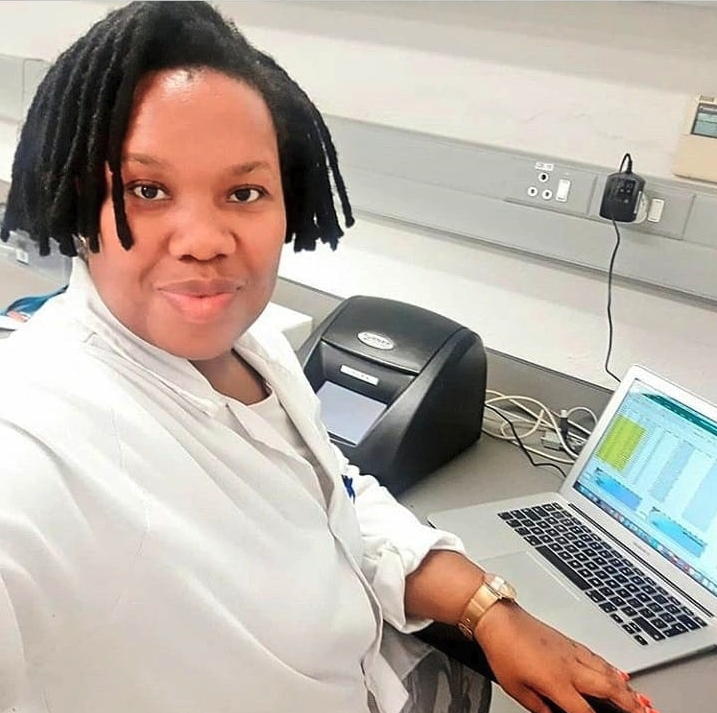 What took you to the Galway Event in Ireland?
One morning I received a text from one of my previous collaborators inviting me to attend the Galway event. I did not see a reason why I should not attend. Mercator Ocean sponsored my travels and the rest is history. So, I was invited to attend. 
    Which were your main interests regarding the event?
I especially loved the sessions where ECOPs from different countries with interdisciplinary expertise met in groups to discuss ocean-related topics in preparation to address and advise policymakers and the European parliament. 
    Which were your key takeaways from the event?
My key takeaways from the event were that as ECOPs we need to step up and take the lead because we are next in line. Additionally, I took away that we need to be proactive in identifying what needs to be improved not just in the science that we do but also in building relationships with policymakers and parliamentarians as our voices need to be heard in order to reach the goals we have set for our planet.
    What do you see as the existing strengths of sustainable management of the Atlantic Ocean?
The extensive research that is currently ongoing is one of the strengths because when we understand what is happening within the Atlantic we can take immediate, informed action.
    What are the main challenges when it comes to connecting the relevant actors across the Atlantic?
Not everyone has the resources to be at the relevant meetings in order to add their voices. Most of the meetings are not diverse enough and therefore, the same voices are heard repeatedly with little change and evolution. 
    What kind of opportunities come from attending an event like this, for an ECOP?  Would you encourage other ECOPs to attend conferences?
I would definitely suggest and encourage other ECOPs to attend events such as Galway 10. I personally made an immediate impact in the ECOPs spaces, in the All Atlantic spaces, in the ocean sciences spaces, and in future collaborations just by being there. The networking is worth it. I even made new friends who are now recommending me for opportunities. 
What do you envision for the future and how do you think we can achieve the science we need for the Ocean we want?
For the future, I envision broader diversity, inclusion, and equity within the ocean sciences and Atlantic array. This will bring more diversified ideas, it will improve the way we do research, and therefore apply policies that are much more inclusive.
Photos: Kolisa Yola Sinyanya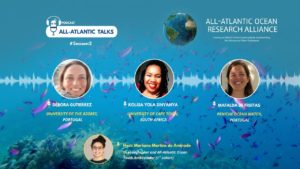 You can listen to Kolisa on the Interweaving Generations for Effective Ocean Protection episode of The All-Atlantic Talks Podcast, which is an initiative of the All-Atlantic Ocean Research Alliance, and a journey into research & innovation cooperation along and across the Atlantic Ocean, from the Arctic to Antarctica. This webinar is hosted by ECOP Brazil's Mariana De Andrade, with guests Débora Gutierrez, from the Universidade dos Açores, and Mafalda de Freitas, from Peniche Ocean Watch, this is a powerful discussion on how the protection of the marine environment can bridge the gap between generations and ensure the transfer of valuable knowledge and experiences. 
https://allatlanticocean.org/podcasts/interweaving-generations-for-effective-ocean-protection/