Virtual International Networking Connector with MEOPAR, IMBeR and OFI
22 September, 2022 @ 5:00 pm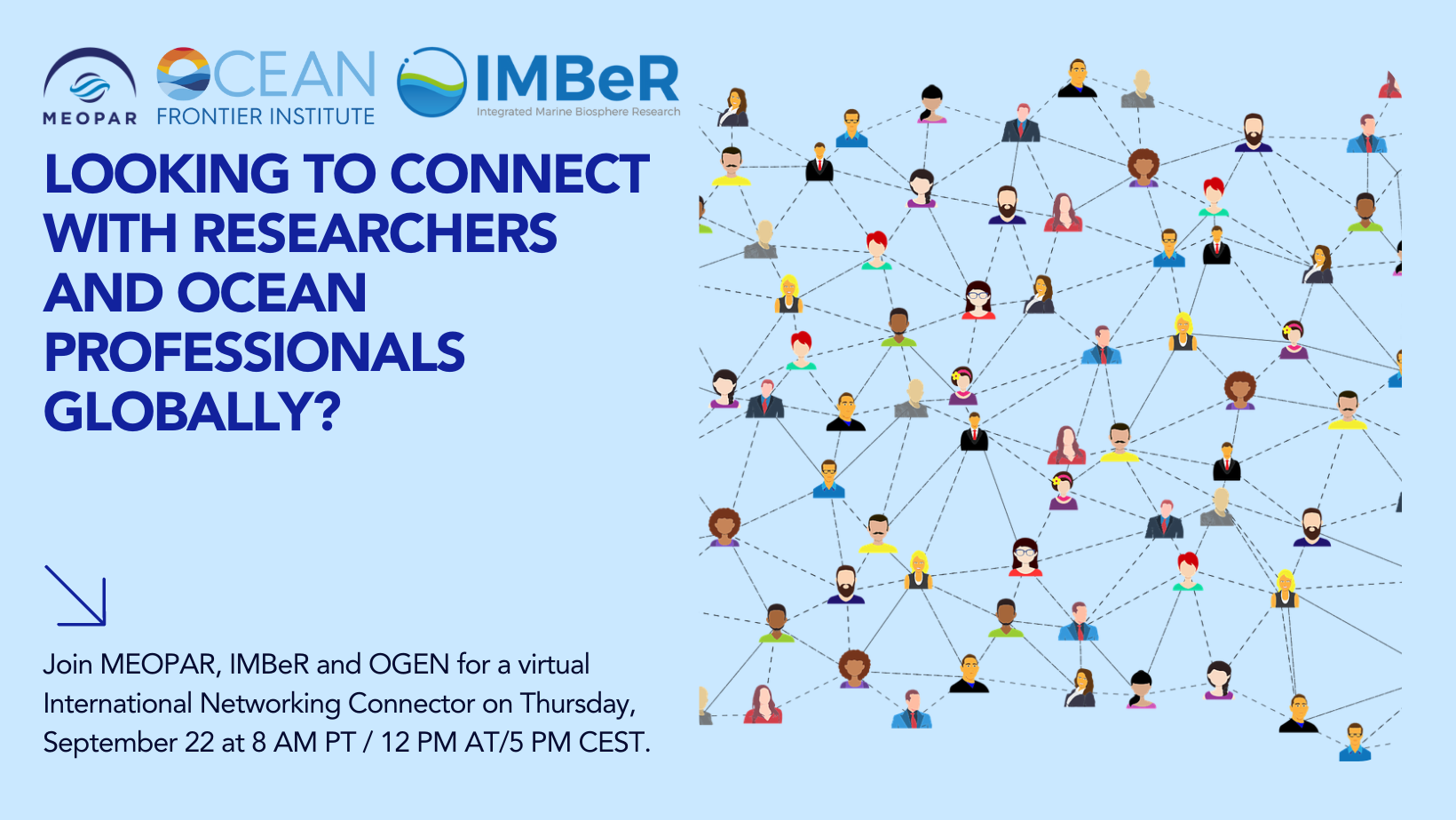 Thursday September 22, 2022 at 8AM PT / 12PM AT/ 3PM UTC / 5PM CEST
Looking to grow your network and connect with researchers and ocean professionals across the world?
Join MEOPAR, IMBeR and OFI for a virtual International Networking Connector to meet new peers, grow new collaborations and partnerships, share information and knowledge about projects and initiatives.
This session is an endorsed UN Ocean Decade Activity and open to all researchers and ocean professionals interested in growing their networks.
What to expect? This is a semi-structured speed-networking style session using Gather Town. A facilitator will guide small groups for 10 minute conversations about a specific networking question, before rotating to join a new group – just like a World Café. There will also be opportunity to mingle before and after.
Questions? Email: alexa.goodman@meopar.ca
About Gather
Curious to see what Gather is all about? Watch this short video where the creators walk you through one of their own virtual spaces: https://www.youtube.com/watch?v=8orexZsFRxs
For a walk-through tutorial on how to use Gather, watch this video: https://www.youtube.com/watch?v=89at5EvCEvk