Africa Climate Summit 2023
4 September

-

6 September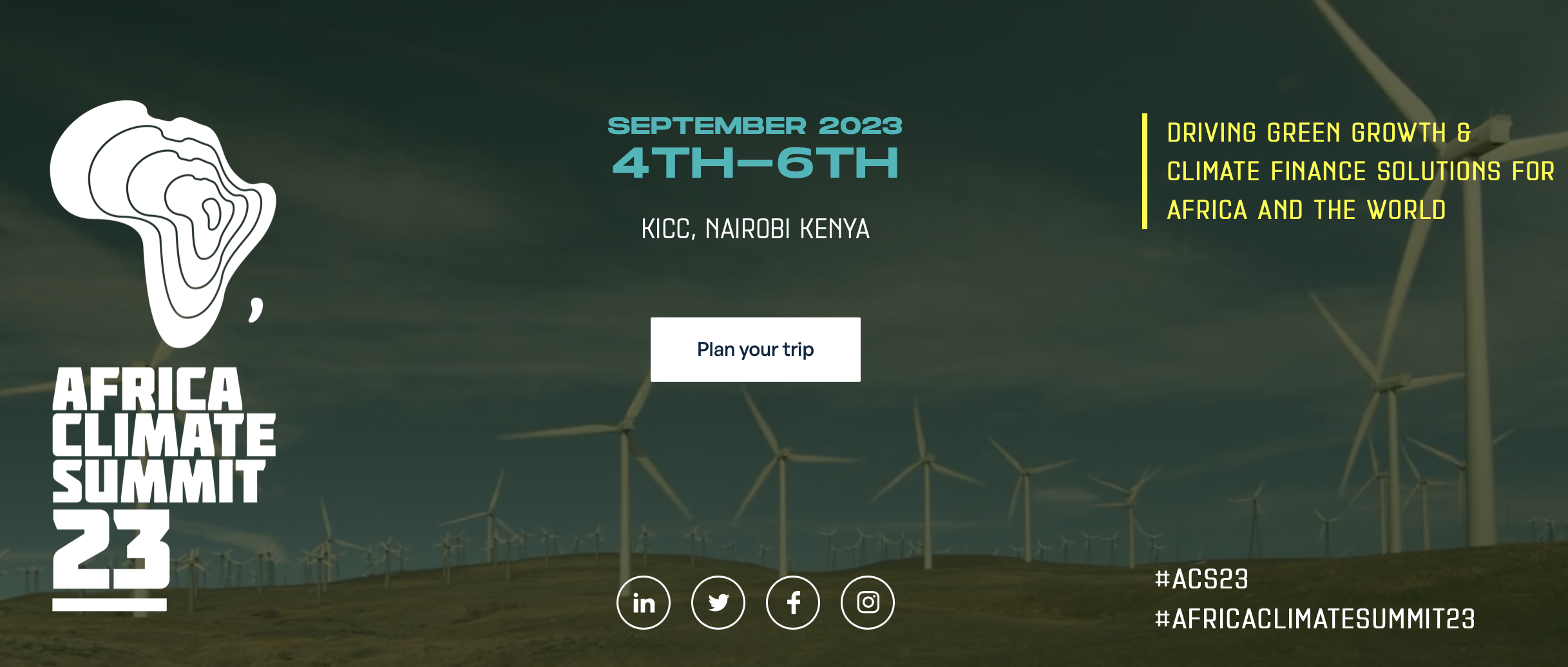 The inaugural Africa Climate Summit, championed by HE President Ruto, aims to address the increasing exposure to climate change and its associated costs, both globally and particularly in Africa. With the expectation of escalating climate crises in terms of frequency and intensity, urgent action is required to mitigate these challenges.

The Summit will serve as a platform to inform, frame, and influence commitments, pledges, and outcomes, ultimately leading to the development of the Nairobi Declaration.
On 4 September, 2023 from 11:30-12:30PM EAT ECOP Africa will host:
Climate Action for the Oceans: For a Sustainable Blue Economy for Africa.
This will be a gathering of ECOPs (Early Career Ocean professionals) that will discuss about the status of the efforts made so far in mitigating the effects of Climate Change on the blue economy in Africa and the way forward. Overall Goal: To push for more action from the world governments towards a sustainable blue economy. Specific Objectives: a. Develop a robust and more inclusive ECOP forum of young professionals who will be engaged in climate action in the ocean areas of Africa and beyond. b. Come up with a statement on what the focus should be on for the next 10yrs for the Africa Governments in the area of the blue economy. c. Contribute to the climate action policy development in the blue economy area for African and world governments. d. Exchange of ideas on climate action currently in progress in Africa. e. Take keen interest of the what the participants will say and more. OUTCOMES: a. A more organized and established climate action oriented ECOP Decade group. b. Readiness for the COP28 28 stock taking meeting. c. Reenergized ECOPs for more climate action initiatives in Africa and beyond.